4 Ways to Protect Your Business from Unexpected Events
Expect the unexpected. Minimise the impact of an emergency on your business.
Published:
23 October 2019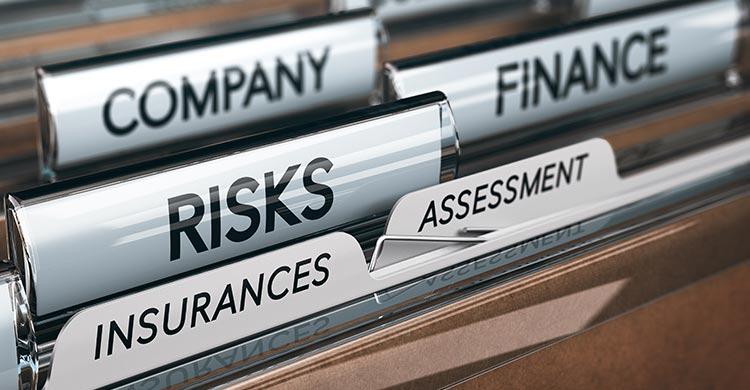 Emergencies come in all shapes and sizes. From power outages and equipment failures to cyber-attacks and workplace accidents, there is much for a small business to guard against.
Don't wait for a disastrous event to shut down your operations, scare off customers or damage your reputation. Your best tool for preparation is prevention, so use risk assessments to identify possible threats. Also, ask your team for help with predicting what issues could arise. The higher your risk exposure to any one danger, the more robust your risk management plan should be.
Of course, you can't always avoid a disaster. No matter how hard you work at bubble-wrapping your business, you can't prevent a random event. A flood damages your stock; a disgruntled customer takes out a lawsuit – thankfully, you can cushion the impact of these disruptions by knowing how to respond quickly and effectively.
Here are four ways to protect your business.
Have the right insurance
While it's mandatory to take out certain forms of insurance, like workers' compensation, this doesn't mean your business has blanket cover against all threats. From the numerous types of insurance, it's essential to find the cover that suits the nature, size and structure of your business, as well as the industry you operate in.
As an example, if you sell products online or have sensitive customer information stored on computers, you may want to consider cyber liability insurance. If you provide a service or give advice, professional indemnity may be appropriate as it provides cover if a lawsuit is filed against your business. 
Always take the time to read the product disclosure statement when considering your insurance options. It's vital to understand precisely what losses are covered and what excess applies for different claims. Pay particular attention to the policy's applicable limits and exclusions.
Assess the safety of your storage
Whether it's inventory in a warehouse or digital records on a computer, make safe storage a priority.
Sales figures, financial documents and customer records are the type of files that if lost or hacked, could have a disastrous impact on your business. Without access to the business data you need to serve your customers, productivity suffers, and your company may struggle to recover lost revenue.
Use a series of safeguards to protect your business as there is no single solution for the safe storage of digital files. Options include:
Use more than one back-up method, including an off-site option (e.g., cloud storage)
Back-up daily or weekly
Keep up to date with all software security patches
Take security measures when accessing public WiFi
Use strong passwords and change them regularly
Use Virtual Private Networks (VPNs) across your business devices
Instil a cyber security culture among your staff with comprehensive training, policies and procedures.
Did you know? Staff members can unwittingly bring malware into your business simply by using the same USB stick or portable hard drive at home as they do at work.
3.Develop an emergency action plan
As a small business owner, it's wise to be ready for any curveballs that come your way. After all, failure to plan for adversity could quickly turn a minor blimp into a debacle.
It's a health and safety requirement for a business to assess possible workplace threats and develop an emergency action plan. The level of detail will depend on the risks your business faces. At the minimum, SafeWork NSW advises it must contain:
evacuation procedures
notifying emergency service organisations at the earliest opportunity
medical treatment and assistance
effective communication with everyone at the workplace
instruction and training about testing and implementing the procedures.
Next, put a plan in place for alternate arrangements to keep your business operating after a disaster. This might include an alternative operation location and methods for maintaining customer relations and staff engagement.
Put it to the test
Don't assume that all is safe because you've drafted an action plan or backed up your digital files. It's vital to regularly test your procedures to see how well they continue to perform as your business scales and evolves.
So, make a habit of regular testing your back-up data to be sure it is functioning correctly. And treat your emergency action plan as a living document to be refined over time. Schedule regular safety drills with staff, and record any shortcomings in your procedures for handling emergencies.
Understanding the creditworthiness of a potential customer or supplier is a key part of keeping your business protected. When equipped with the right credit insights from an Equifax SwiftCheck credit report, you can safeguard yourself against suppliers who fail or customers who don't pay their bills.