Why Make the Switch to Cloud Accounting Software?
Thinking about using online accounting software? Two small business operators tell us which areas of their business it has helped improve.
Published:
23 October 2019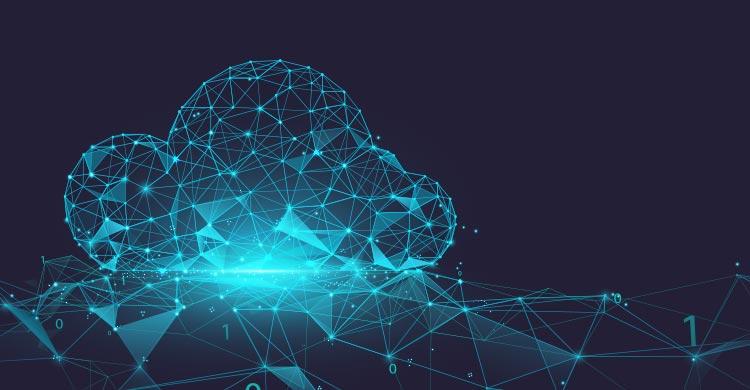 Once you've made the switch to cloud accounting software, you'll wonder why you didn't do it earlier. It's a common sentiment shared among small business operators like Clean Up Australia and Thread Publishing, who rely on cloud software to manage their finances and collaborate with their accountant.
Technology can play a vital role in reducing administrative pain points in many areas of a small business. The mandatory use of digital payroll (Single Touch Payroll) is one example of how technology can enhance a traditionally manual process. Digitising payroll has been found by three in four companies to free up time and mental space for working on the business rather than in it, according to the Xero State of Payroll Report.  Three-quarters of small business reported that it had reduced payroll errors.
Similarly, online accounting software has made life simpler. By using the cloud to access software and storage, businesses can view their finances anytime, anywhere, from any internet-connected device – phone, tablet, or computer. Businesses can now see a comprehensive view of their real-time cash position, with daily updates from company bank accounts and credit cards – also, better cash flow, with invoice templates and reminders and online payments. Many of the tasks of running a business, such as time-consuming data entry, can be sped up with cloud-based accounting software.
For those small businesses using desktop software, spreadsheets or pen and paper notes for billing, expense tracking and accounting tasks, why bother embracing cloud-based solutions like Xero? What's in it for you? These two small business operators explain why it's worth making the switch.
Terrie-Ann, Managing Director of Clean Up Australia
Clean Up Australia Limited is a not-for-profit Australian environmental conservation organisation.
Our question: How does Xero compare to your previous accounting software?
Terrie's answer:
We don't have a finance department at Clean Up Australia. We're just five people, none of whom are accountants. Our previous software was not at all intuitive for non-accountants. By comparison, Xero is written for small business, so it's in plain English terminology, not accountant speak. It means we find it considerably easier to access our accounting platform for daily transactions, reconciliations, to pay bills and record the receipt of donations.
Our question: Why did you choose Xero?
Terrie's answer:
We wanted a platform we could use in and out of the office. Xero was recommended to us by our bookkeeper when she saw us having trouble with our previous accounting software. We converted to Xero two years ago.
In our busiest time of year, February, we typically handle around 200 transactions a day. We don't have one person that can sit there and process all these donations. With Xero, a few of us can access the platform at any one time. If I'm at home or travelling interstate, I can carry on the banking while I'm on the move.
Our question: What are some examples of tasks that are now easier using Xero?
Terrie's answer:
It's now a very straightforward process to record the invoices we issue – clearly described in Xero as ''invoices owed to you''. Similarly, with bills that need paying, it's a simple process of entering this information, and we get handy reminders of when payments are due.
Another huge advantage – I no longer need to remember the account code with every input that has a transaction recorded against it. As soon as I start typing, the fields automatically populate. With MYOB our previous accounting software, I used to have to sit with the chartered accountants and remember each ledger item code.
Our question: As a non-profit organisation (NPO), are there differences in the way you use online accounting software?
Terrie's answer:
Yes, as the auditing process for a non-profit is quite rigorous, and we have a massive volume of transactional tracing. We need to be able to trace every single donation from $2 and above. Often there are hundreds of these coming in a day, and sometimes from donors with complicated names. Xero makes it easier to trace these because its reporting function is straightforward – I can easily extract and search for information. 
We have volunteers come and help us in busy times. They receive instructions for how to do the basic inputting, and with Xero, we find they catch on quickly.
Our question: How do you learn to use Xero?
Terrie's answer:
I'm learning and discovering new benefits all the time. Currently, I'm looking at a better way to manage my inventory using Xero.
The Xero support team is very helpful. They've even come online remotely to watch what I'm doing and give me tips for improvement.
Siobhan Doran, Founder of Thread Publishing.
Thread Publishing is a digital publishing platform and a brand storytelling agency.
Our question: Why did you choose to use online accounting software?
Siobhan's answer:
I was recommended Xero by my accountant seven years ago, and I have been using it ever since. At the time, I was using spreadsheets, and it was cumbersome, so my accountant said it was an easier option.
Collaborating with my accountant is more straightforward with Xero because we can both look at the same figures at the same time. We're able to have a conversation that is much more meaningful and informed compared to when we emailed spreadsheets back and forth. My accountant can access the platform to reconcile my accounts and monitor my profit and loss (P&L). If I ever switch accountants, I wouldn't dream of choosing one that doesn't use online accounting.
Our question: What tasks have Xero made more manageable for you?
Siobhan's answer:
I'm a visual thinker, so with Xero, I can click on my dashboard and see what's happening with my incomings and outgoings. It gives meaning through the visual metrics it provides, so I can more quickly understand my financial position. This was much harder to achieve with a page of numbers on a spreadsheet.
I use the invoice function a lot, and I love the automatic reminders. I can see my clients have received reminders to pay me, and I know they're aware of the invoice. So I can avoid the awkwardness of picking up the phone to remind them.
The reports are also a great benefit. I can compare my P&L year-on-year and see how I'm tracking. Once in the P&L spreadsheets, I can click on any of the line items, such as sales, and I can see how the spend is broken down into a period of months or years. This helps me drill down and quickly get an overview of my business.
Our question: How do you learn to use Xero?
Siobhan's answer:
Either I go online to Xero and look at their videos, or I fiddle my way through. It's pretty easy; you don't need to know much before you use it.