Are the responsible people in your business fit and proper?
In this post Royal Commission era, it has never been more important for regulated entities (i.e. authorised deposit taking institutions and general, life and health insurance providers) to be fully compliant with the Australian Prudential Regulation Authority's (APRA) Fit and Proper Persons requirements.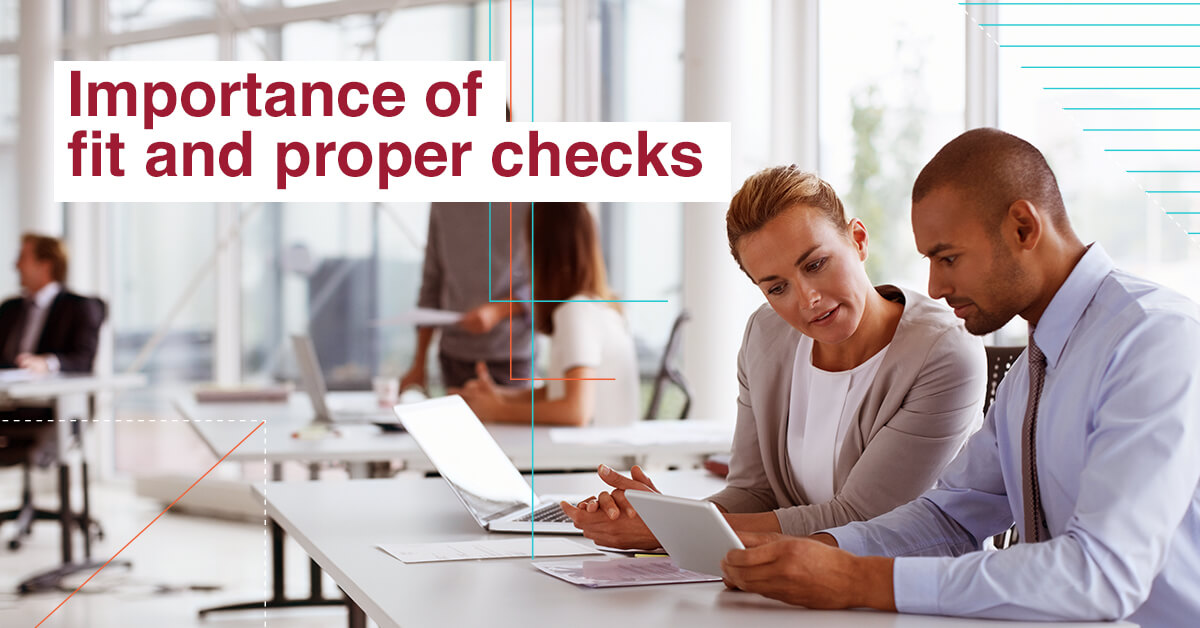 It's a timely reminder about the importance of ensuring you have efficient processes in place to check the fitness and propriety of responsible people in your organisation, even if your industry is not required to comply with APRA regulations.
What you need to know
APRA is the independent authority that supervises institutions across banking, insurance and superannuation. It now also oversees general, life and health insurance providers. To ensure responsible people in these organisations remain accountable, they must be considered by APRA to be fit and proper.
APRA's Fit and Proper Persons requirements may include:
developing and maintaining a Fit and Proper Persons policy
assessing the fitness and propriety of responsible people prior to their initial appointment
assessing the fitness and propriety of responsible people on an annual basis
taking all prudent steps to ensure a person is not appointed to, or does not continue to hold, a responsible person position for which they are not fit and proper.
The ultimate responsibility for Fit and Proper Persons checks may rest with the Board of Directors. The Board may be responsible for providing the results of Fit and Proper Persons assessments to APRA (or the relevant regulatory authority) on an annual basis.
How to maintain compliance
The definition of 'responsible person' and 'fit and proper' will be unique to your organisation, and we as an organisation don't provide compliance advice. If your organisation is regulated by APRA standards, you may decide to define these terms and create a policy that outlines what checks need to be undertaken on these people and how they will be implemented.
We believe it's a good idea to streamline and centralise your register of responsible people and their background information, such as identification documents, qualifications, and police checks. This will help ensure it is kept up to date and can be quickly accessible if audited, and pulled into reports for regulatory authorities when required.
Conducting Fit and Proper Persons checks
Our fit2work platform has traditionally been used by human resources teams as a background screening tool to assess candidates. However, its compliance with the Privacy Act 1988 and highly flexible configuration also makes it the ideal tool for organisations that need to conduct Fit and Proper Persons checks.
As Australia's leading provider of background screening checks, we can help your organisation comply with the latest regulations and streamline the reporting process. Our platform helps you maximise the efficiency of your team, providing support via a local helpdesk and dedicated account managers. Contact us for more information, or visit fit2work.
HR Solutions
Protect your business and manage risk with workforce tools and solutions to support you through all stages of the employment lifecycle.