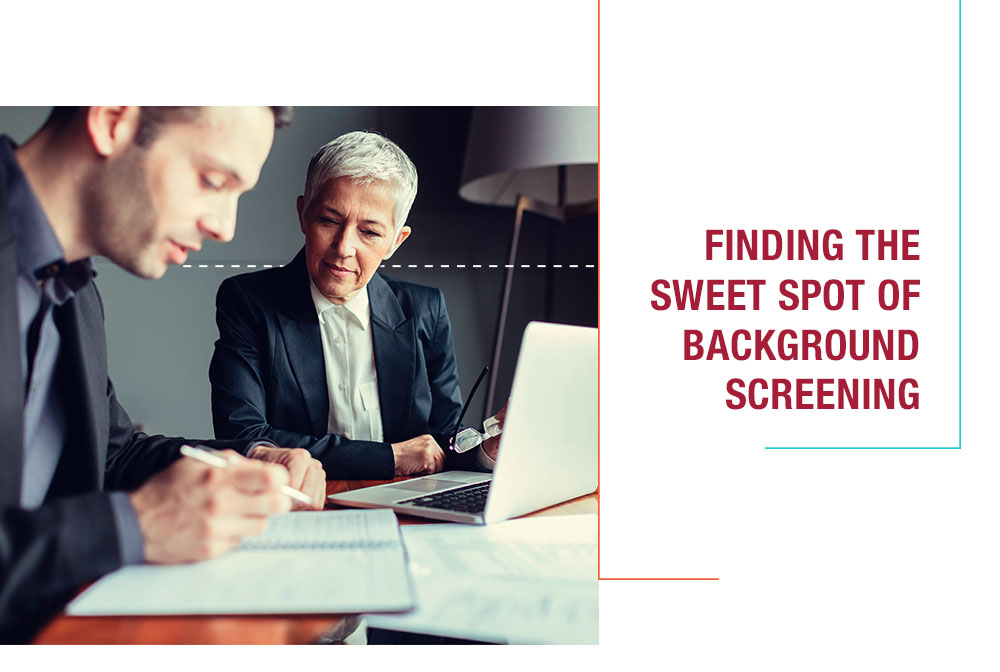 Background screening of candidates is a vital part of the recruitment process. It helps you make better hiring decisions and manage risk, by uncovering information on potential hires that may have a significant impact on your organisation.
Yet many HR teams are either conducting checks irrelevant to their organisation, or not doing any background screening at all. The new financial year is an ideal time to review your HR policies and identify what type of background screening is effective and appropriate for your organisation.
Look at the big picture
It's important not to be lulled into a false sense of security by one-off verifications such as employment references and police checks. Background screening should be part of a larger process to review candidates and ensure they are suitable for the role. If you don't have policies in place that guide your team through this process, it's a good idea to create them so your organisation is protected.
Screen your candidates
Unfortunately, many Australian businesses are not conducting any form of background screening at all. For example, in the education sector it's important that institutions check the qualifications and employment history of academics before they are hired. No matter what industry you're in, it's important to understand the people you're bringing into the business and screening is a vital part of this process.
Cover your bases
Basic checks such as employment history, references, professional memberships and qualifications are standard checks that can be conducted by almost every business in Australia. If you're in HR or responsible for procurement, these are useful for making sure you're hiring the right person for the job. By covering your bases, you're reducing the risk of reputational and financial damage to the business.
Do the right checks
Background checks should be tailored to your organisation and the risks inherent to the roles you are recruiting. For example, ordinarily there's no need for financial service providers to comply with healthcare regulation checks. Doing checks that are irrelevant to your organisation is not only a waste of resources, but can increase your risk of hiring an unsuitable candidate.
Help combat fraud
A comprehensive background screening that's tailored to your organisation, or the roles you're looking to fill, is one of the best ways to check discrepancies in a CV, where a candidate has embellished or falsified their employment history or qualifications. It can also check for other integrity-related issues, such as a criminal history of fraud, that may pose risks to your organisation.
By understanding the risks in your organisation and the background screening checks you need to conduct during the recruitment process, you can improve your recruitment process and protect your organisation and its employees. And importantly, you won't be paying for checks that aren't necessarily fit for purpose.
Our fit2work platform is a secure, online solution that takes care of all your background screening needs. You pay for checks as you go and can screen candidates in bulk, giving your team a 360-degree view of the applicant and more time to focus on high-value recruitment tasks. Contact us for more information, or visit fit2work.
HR Solutions
Protect your business and manage risk with workforce tools and solutions to support you through all stages of the employment lifecycle.