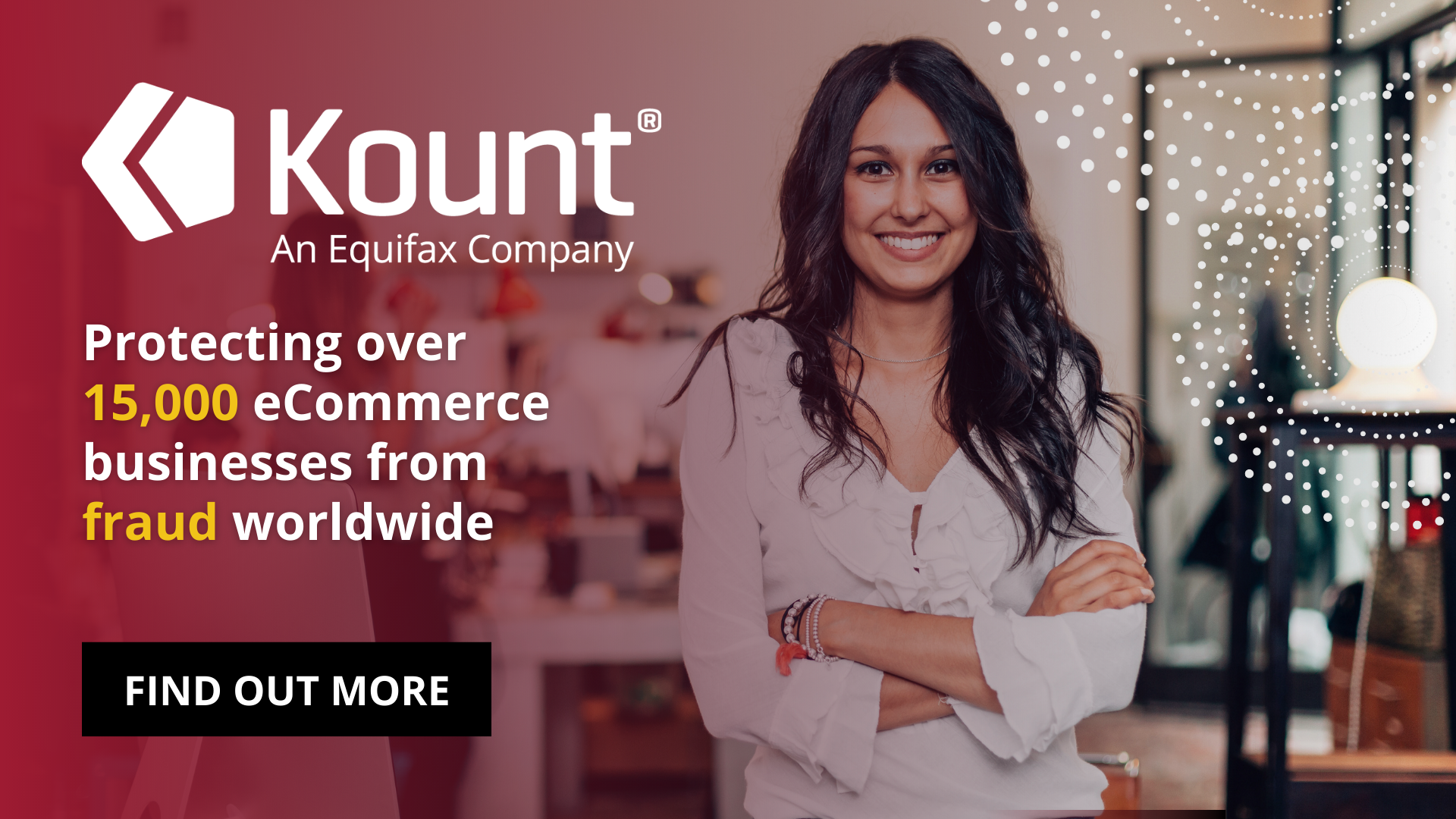 SYDNEY - 6 July 2022 - Australians' electronic transactions have more than doubled in the past decade, with the explosion of payment options for online purchases leaving many eCommerce businesses struggling to tackle financial fraud from all angles.
The rise in digital commerce has been accelerated by the pandemic, with online retailing sales in Australia totalling over $3,672 million in April 2022 (in seasonally adjusted terms)1. However, this increase comes with a serious downside - Research indicates that global online payment fraud merchants stand to lose $206 billion between 2021 and 20252.
To help retailers reduce online payments fraud while also meeting increasingly high customer expectations, Equifax, the global data, analytics and technology company, has today announced the launch of Kount in Australia.
Tehani Legeay, General Manager, Fraud & ID at Equifax said: "In today's increasingly customer-first eCommerce environment, a negative customer experience when purchasing an online order could lose businesses a sale - and make consumers less likely to return for future transactions. For online retailers, controlling fraud in eCommerce transactions is a constant balancing act. Increasing your fraud controls can make it harder to give your customers a seamless online experience, but reducing friction can expose your business and customers to serious - and costly - fraud incidents."
Kount is designed to protect businesses against eCommerce fraud and give customers a frictionless journey from account login to payment transaction. Its advanced AI uses machine learning to link to the Identity Trust Global Network, establish a safety score and identify a high risk interaction. This enables businesses to accurately monitor payments to prevent fraud, ID takeover and online account takeover. 
The solution, which has already been implemented in global markets, can reduce manual reviews by up to 83%, chargebacks by up to 99% and false positives by up to 70%3.
Kount's ability to accurately produce a safety score called Omniscore™, which identifies safe or high risk transactions, stems greatly from the Identity Trust Global Network. Linked by AI, the Identity Trust Global Network combines trust and fraud signals from 32 billion annual transactions from more than 17 billion devices to block fraud in real time, to enable the most effective fraud prevention. The results are immediate, including low false positives, high automation, low manual reviews, personalised customer experiences, and frictionless customer interactions – all of which help retailers grow their revenue.
For merchants, who can be held liable in many cases where fraud occurs, protecting their business against bad actors is crucial - especially as certain types of online payments fraud continue to rise. For example, card-not-present (CNP) fraud – mainly affecting online transactions – rose 12.3% to $442.0 million in FY214, opening retailers up to significant losses. 
"Retailers are constantly balancing between protecting their business and better serving their customers. The last thing they need are products that make that balancing act harder. To ensure we're helping, not hindering, Kount can customise rules to each merchant's business policies.
"Kount's AI and machine learning adds a layer of confidence for eCommerce businesses that are looking to distinguish between high-trust interactions and fraudulent payments. Kount's strong global track record shows that it can help retailers reduce high chargeback rates and false declines, and ultimately build more profitable businesses with more satisfied customers," Ms Legeay said.
1 ABS Retail Trade Feb 2022: https://www.abs.gov.au/statistics/industry/retail-and-wholesale-trade/re...
2 Online Payment Fraud Losses to Exceed $206 Billion Over the Next Five Years; Driven by Identity Fraud"; Juniper Research; July 2021; https://www.juniperresearch.com/pressreleases/online-payment-fraud-losse...
3 Kount Professional Services Report; October 2020
4 Source: Australian Payments Network Payment Fraud Statistics https://www.auspaynet.com.au/resources/fraud-statistics/July-2020-June-2021
###
ABOUT EQUIFAX
At Equifax (NYSE: EFX), we believe knowledge drives progress. As a global data, analytics, and technology company, we play an essential role in the global economy by helping financial institutions, companies, employees, and government agencies make critical decisions with greater confidence. Our unique blend of differentiated data, analytics, and cloud technology drive insights to power decisions to move people forward. Headquartered in Atlanta and supported by more than 11,000 employees worldwide, Equifax operates or has investments in 25 countries in North America, Central and South America, Europe, and the Asia Pacific region. For more information, visit www.equifax.com.au or follow the company's news on LinkedIn.

ABOUT KOUNT, AN EQUIFAX COMPANY
Kount delivers real-time fraud prevention and account protection, and it allows more than 9,000 leading brands and payment providers to personalise customer experiences. Linked by our award-winning AI, Kount's Identity Trust Global Network™ analyses signals from 32 billion annual interactions to personalise user experiences across the spectrum of trust — from reducing friction to blocking fraud. Quick and accurate identity trust decisions deliver safe payment, account creation, and login events while reducing digital fraud, chargebacks, false positives, and manual reviews.

FOR MORE INFORMATION

DISCLAIMER
Purpose of Equifax media releases:
The information in this release does not constitute legal, accounting or other professional financial advice. The information may change, and Equifax does not guarantee its currency or accuracy. To the extent permitted by law, Equifax specifically excludes all liability or responsibility for any loss or damage arising out of reliance on information in this release and the data in this report, including any consequential or indirect loss, loss of profit, loss of revenue or loss of business opportunity. 
 
Related Posts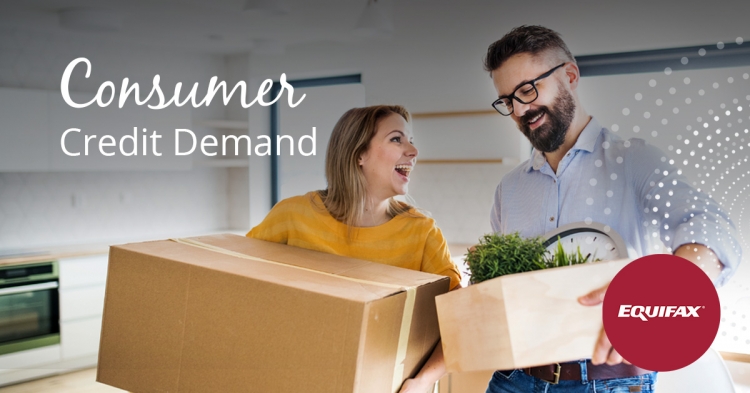 Demand for mortgages continues to decline as the market adjusts downwards 
Read more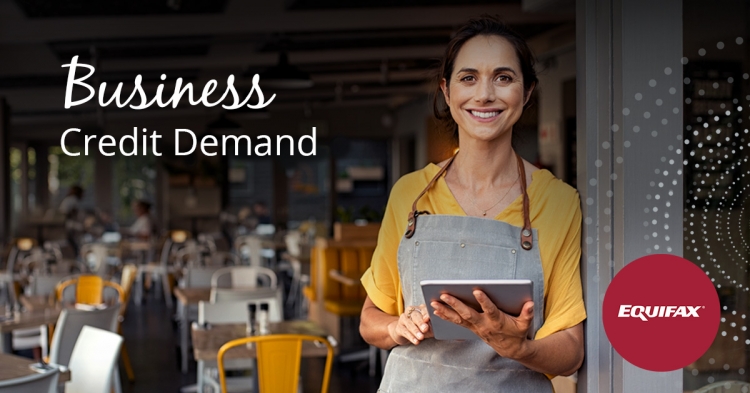 Business credit demand has declined year-on-year as external pressures including interest rate rises, inflation and supply chain pressures begin to hit home for Australian businesses.
Read more