Business loan applications decreased by -1.88% (vs March qtr 2018)
Trade Credit applications dropped by -3.58% (vs March qtr 2018)
Asset Finance applications fell by -25.92% (vs March qtr 2018)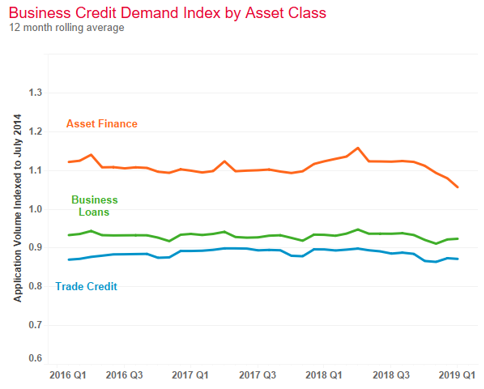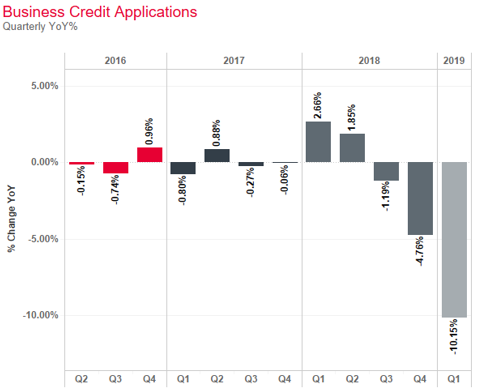 The Business Credit Demand Index by Equifax measures the volume of credit applications that go through the Commercial Bureau by credit providers such as financial institutions and major corporations in Australia. Based on this it is a good measure of intentions to acquire credit by businesses. This differs to other market measures published by the RBA/ABS which measure new and cumulative dollar amounts that are actually approved by financial institutions.
 
Risk Solutions
Shift your perspective to drive more effective risk management and credit decisions through data-driven analytics.