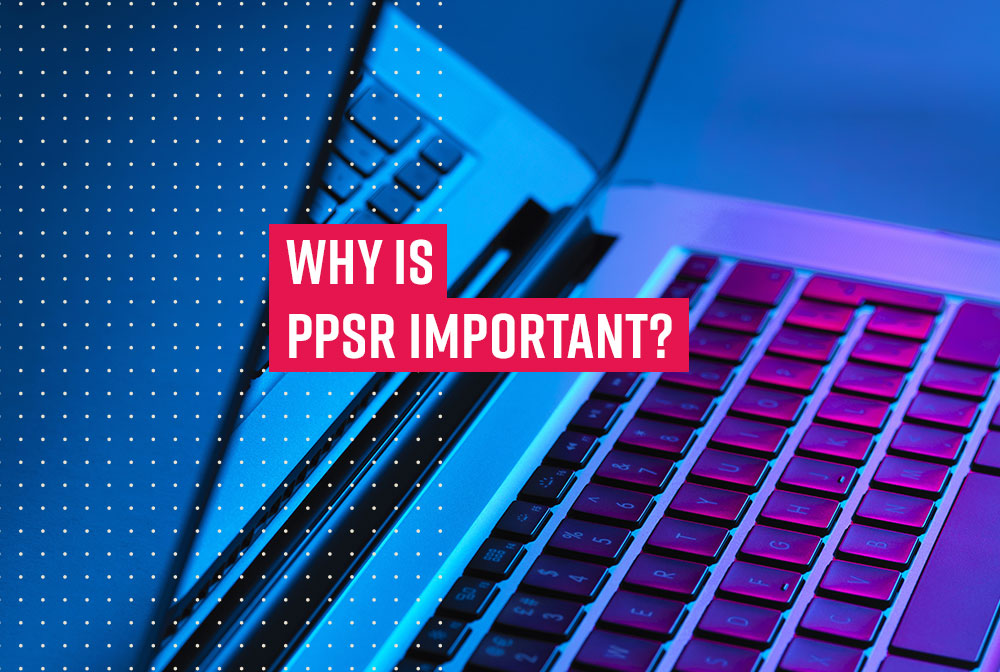 A recent court case has shown that when it comes to conducting a grantor search on the Personal Property Securities Register (PPSR), thoroughness is the key. Secured lenders and suppliers know how vital it is to run a grantor search before making a significant financial commitment, yet few realise the importance of doing this search well.
When searching the PPSR to find out if the grantor has any security interests hanging over its personal property, there is the option to use one, two or three identifiers (ID). A search of one identifier will only disclose security interests registered against that identifier, not any other identifier. For example, when a search is conducted against the grantor's ACN, the search results won't show if there is another security interest registered against another identifier like the ABN.
Relying on a search that uses only one or two identifiers becomes problematic when you consider that companies are still making errors in registering their ABN rather than their ACN. It's for this reason that a 3xID search using the three grantor identifiers – ABN, ACN and organisation name – is considered best practice.
The case of IBM Global Financing Australia v Applied Business Technology Pty Ltd [2018] NSWSC 1984 has thrust into the spotlight the consequences of not following best practice. Their case has highlighted the considerable cost and inconvenience of cutting corners when searching the PPSR.
What went wrong
The IBM case is an alarming wakeup call of what can happen when organisations rely on 1xID or 2xID searches. Court reports show that between the years of 2012 to 2017, IBM Global Financing Australia Limited (IBM Global) had been making errors in some of their PPS registrations. As the secured party, it had mistakenly registered on the PPSR using its ABN to describe itself, rather than its ACN. In some instances, the company had also registered against the grantor using the grantor's ABN rather than its ACN, as is required under PPS regulations.
On realising its errors, IBM Global sought to lodge new registrations to correct the mistakes, while also seeking an extension of time limits to ensure the validity and priority of the earlier registrations would be maintained.
The Supreme Court of NSW granted this extension, but it has been a lengthy and costly process. The implications of these incorrect registrations are far-reaching; affecting not only IBM Global directly, but any secured creditor who has performed PPSR searches against only the Name or ACN of IBM Global clients.
Any secured creditors for the same clients of IBM Global, now face the prospect of fighting for their priority in court.
Correcting a false assumption
The importance of searching correctly on the PPSR remains as crucial as ever.
"We've seen a decline from last year to this year on the 3xID search, with clients choosing not to spend the additional nominal fee to pay for the extra search attribute," comments Equifax PPSR Product Manager Jane Yuan.
"There's a common belief that if the registration is against the ABN, it's invalid anyway, so why bother including it in the search."
Yuan warns against this misconception. "When analysing the security position of a company you're planning to do business with, don't assume it's not worth searching against the ABN. We know from the IBM court case that organisations are expected to take all steps to prevent finding mistakes down the track", she says.
"The 3xID search is the best way to ensure your PPSR search will be effective in revealing all secured creditors for a grantor, regardless if the registration is legally valid or not. It's in your best interests to have it on record that at this moment in time you did the thorough search.
"If you don't do a comprehensive risk assessment that takes into account even the invalid registrations, the impact can be severe."
Risk Solutions
Shift your perspective to drive more effective risk management and credit decisions through data-driven analytics.