About
Ordering an AFP check is easy with fit2work's secure online portal. Apply from any device you prefer and complete the entire application electronically. No more slow waits, we process and dispatch your police check online for a speedy turnaround.
You can expect your high-security AFP National Police Certificate to arrive in the mail within 5 to 15 working days.
start now
How it works
Log in or register for a fit2work account. Upload your consent, identity documents and required personal details, including a selfie. Your details are matched against Australian Federal Police criminal history records.
Your order is fully trackable online, and you'll receive an email notification as soon as the AFP certificate is ready to be sent. Through our online portal, you have the option to view your status, as well as provide your employer with a quick and easy way to electronically verify your credentials.
start now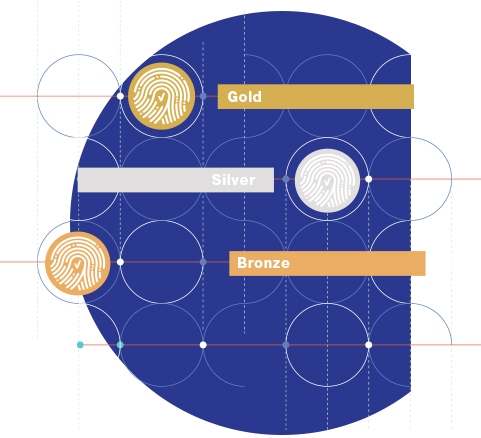 Stand out from other applicants and prove that you are fit2work
A fit2work digital badge makes it easy for you to demonstrate your verified credentials to potential employers. Insert this certification badge into your resume or share it via email or social media.
Choose from a standard, bronze, silver or gold badge to display your level of work readiness. Each badge shows you are a genuinely qualified job seeker who has passed all the essential checks, from police checks through to the verification of your qualifications.
Differentiate yourself from the competition and benefit from the instant credibility that comes with a fit2work badge.
find out more