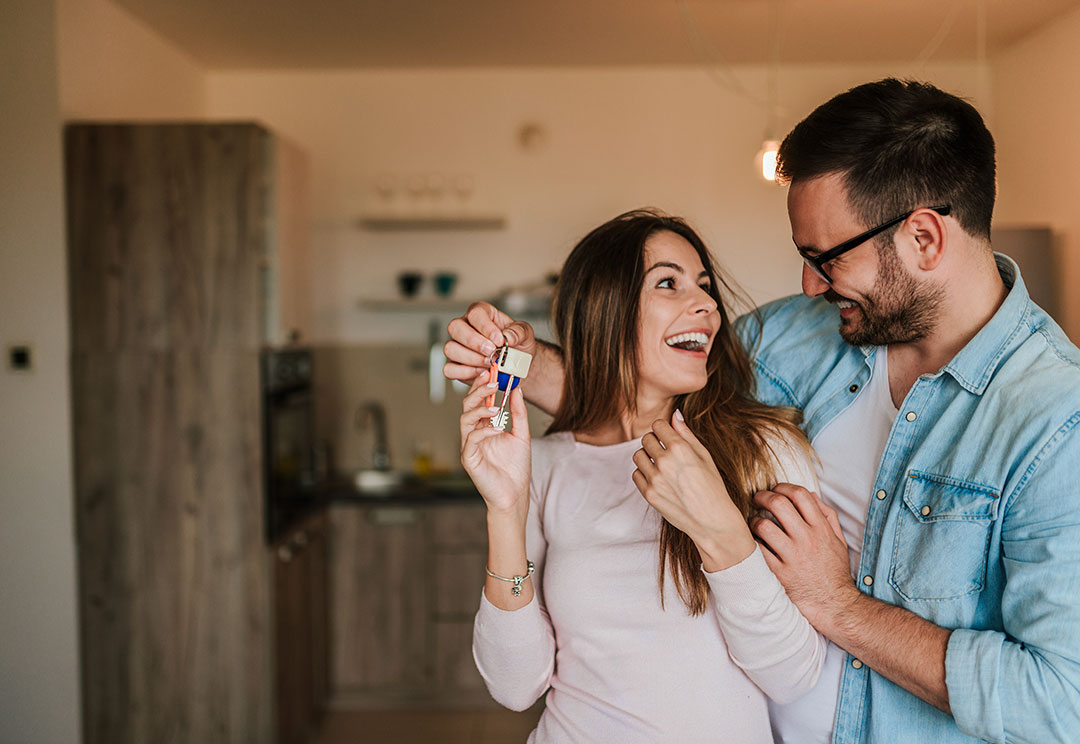 Tips for your next big financial purchase and the impact of your credit score
19 September 2023
Articles
Are you planning your next big financial purchase?
Working towards your next big life goal is an exciting time, whether that's buying a property, a car, or a bucket-list holiday. But with big goals come big financial costs, so having a plan to fund your purchase is essential.
Researching and understanding your options can help you make informed decisions and avoid any potential financial pitfalls. Whether you choose to save, use credit, or a combination of both, it all begins with planning and preparation. And if you need to use credit, it's important to understand the lending process and the role your credit score plays in your application.
In this article, we share tips for buying a property, buying a car, and planning for a holiday. Additionally, we look at the role your credit score plays in whether or not you can secure the credit you might need to make these purchases.
Buying a property
Decide the property type
Your first step is to clarify the purpose of your property. If it will become your next home, what type of property best suits your needs now and into the future? If the property will be used as an investment, what are your objectives, timeframes, and desired return?
Consider the pros and cons of different property types such as apartments, townhouses, houses - and if you're investing - commercial properties. Do some initial research online and visit some properties in person to get a feel for different properties and what is available in the market. If you're interested in renovating or building brand new, you could have initial talks with builders to discuss timeframes, costs, and ideas on what to look for when finding land to build on.
This initial research can help you narrow down your focus and direct your next steps.
Determine affordability
Now that you have your wishlist, it's time to see what fits within your budget and make adjustments accordingly.
Start by reviewing your financial situation, including your income, expenses, savings, and debts. Calculate the cost to purchase a home, including upfront costs and ongoing costs such as stamp duty, rates, and maintenance, and factor them into your budget. Add an additional buffer to account for potential price increases or low estimates. Then consider how much you have available for a deposit and how much you can afford to repay each month. You can use an online borrowing capacity calculator to get an idea of how much you can borrow and what repayments would be for different loan amounts.
Secure pre-approval
To prepare for the property hunt, it can be a good idea to see a mortgage broker about pre-approval. Mortgage brokers will use your financial information to advise how much you can borrow and organise pre-approval paperwork before you start your search. This means that when you find a property you like, you're ready to go and can make an offer fast. Sometimes, vendors and agents prefer accepting offers from buyers who have already organised finance, which might improve your chances of securing a property.
Compare mortgage options
Before you take on the mortgage, it's important to consider different options. You can compare fixed rate and variable rate options, as well as features such as interest rates, fees, offset accounts, and loan terms. Also, consider your long-term goals and which mortgage structure would best work with your plans.
Choosing the right building professional
If you're renovating or building a property, working with a reliable building professional can help ensure you get the desired outcome and avoid costly mistakes. Our top tips include:
Look for building professionals with a proven track record, positive customer reviews, and a portfolio of projects that align with your vision.
Check the building professional is licensed and holds the necessary insurances to protect you against any unforeseen issues during construction. Latent Defects Insurance (LDI) has recently launched in Australia, providing property owners with a 10-year guarantee against defects.
Find out if the building professional is transparent, responsive, and will keep you informed throughout the process.
Obtain detailed written contracts and itemised quotes that outline all project costs and timelines.
Is your building professional iCIRT-rated?
iCIRT is Australia's star-rating system for the home building industry, measuring a building professional's trustworthiness, likelihood of delivering a quality build, financial viability, and willingness to fix issues if they arise.
Download The Homebuyers Guide to Choosing a Rated Building Professional for details on what you should know about your building professional before you sign a contract. Visit www.icirt.com/homebuyers to find out more.
Tips for buying a car
Research your options
Start your search by researching different car makes and models. Compare prices, value, and the availability of spare parts for chosen models. Set a budget and consider the purchase price and ongoing expenses such as maintenance, petrol and insurance in your calculations.
Another key consideration is choosing between buying a new or used car. Budget often influences this, but it can also come down to personal preferences. For example, new cars typically lose 30% of their value in three years, so a newer second-hand car can be a suitable alternative.
Choose the model
Once you've got a feel for the market and your options, it's time to decide which car best suits your needs. Things to consider include:
How often you'll drive the car
How many kilometres you'll be driving
Where you'll be driving the car - for example, in the city with lots of stopping and starting, or longer drives on highways
Who you'll be driving with
Any future plans such as starting or growing a family or hobbies that require more boot space or towing capacity.
Make a list of the essential features and use this information to narrow your choices.
Check the car in person
Whether you're buying a new or used car, test driving is an important step that allows you to get a feel for what it's like to drive the car before you make the purchase.
If you're buying a used car, inspection is also a must. Conduct a visual inspection for rust, damage, and any issues under the bonnet, and consider hiring a mechanic for a thorough check. If you're still interested, a car history report can give you additional peace of mind by helping you identify any potential problems, such as finance owing or incorrect odometer readings.
Negotiate the price
If you're buying a new car, there may be less room to negotiate on price. Still, you may be able to negotiate additional benefits such as extended warranty, feature upgrades, or discounts on older model stock.
If you're buying a used car, you can use your research on the market and the car's condition to make an offer. Keep a maximum budget in mind, but start with a lower offer and be willing to negotiate based on your budget. Make sure you finalise the contract in writing, including the agreed-upon terms and responsibilities of both parties.
Planning a big holiday
Research destinations and deals
Research can make a big difference to your holiday experience and budget. Start by researching seasonality, major events or holidays, experiences, travel time, weather patterns, and accessibility at your destination. Read up on advice on forums and ask for tips from like-minded travellers amongst your friends and family. To get an idea of potential costs, check out travel comparison websites to compare prices and sign up for deal alerts to find discounted travel packages, flights, and hotel stays.
Set a realistic budget
A realistic budget helps you get clear on how much you'll need to fund your trip and also helps avoid overspending. Things to consider in your budget include transport, accommodation, meals, activities, insurance, shopping, and visas.
Plan your finances
Now that you have a budget in mind, it's time to work out how to best fund your holiday. Depending on your budget and timeframes, you could use existing savings, plan to build your savings, apply for credit or a loan, or use a combination of them to fund your trip. Whether you plan to save and delay your trip, or take your trip sooner by borrowing money and paying it back later, work out what you'll need to set aside in your budget to meet those commitments.
Applying for credit and your credit score
A credit score is a number that represents your level of risk as a borrower and is based on your past credit history and behaviour.
When you apply for credit, lenders and credit providers will check your credit score to help assess your level of risk. Generally, the higher the number, the lower the risk, and the more likely you will repay the credit or loan amount. This improves your chances of approval, and can also lead to more favourable interest rates and loan terms.
Do you know your credit score? You can find out your credit score and check for any errors that may negatively affect your application by getting a copy of your credit report. Download a copy for free with Equifax.
Go for your goals with confidence
Getting your next big financial purchase right involves careful research and planning. Taking these steps can help you make informed decisions and make your next big purchase with confidence.