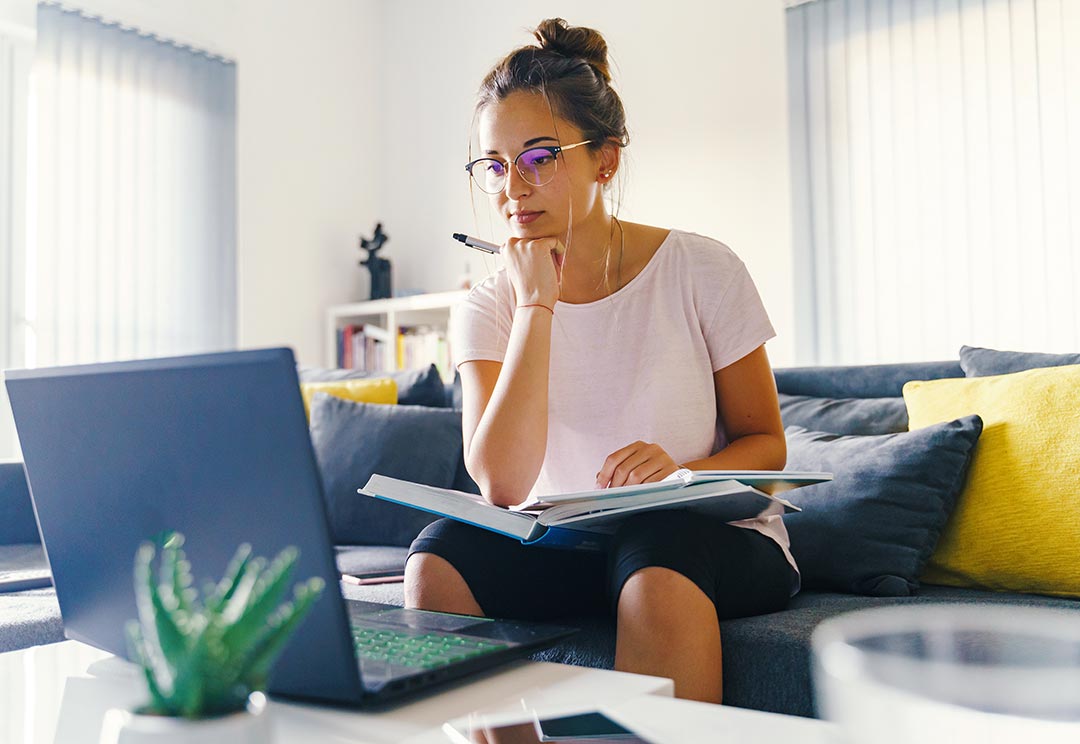 Key credit terms you need to know
17 August 2023
Articles
Credit
Credit is a financial arrangement where you agree to pay back the money you've borrowed under the contract terms you have agreed to. Credit can also be referred to as applying for funds, finance, a loan, or a credit contract. Types of credit can include:
Loans such as personal loans and home loans. This type of credit gives you money to buy a specific good or service.
Lines of credit such as credit cards and overdraft facilities. This gives you access to funds you can draw down from to purchase any goods or services you choose.
BNPL services, which are a type of digital finance that allows you to buy something now and pay for it later. BNPL services typically offer instant approval at the checkout and allow you to spread costs over time, rather than paying upfront.
Service contracts may also be considered as credit for some purposes, even though they are not technically credit. This is because credit involves the deferral of payment of a debt and service providers generally bill in arrears. Service contracts cover utilities such as your mobile phone, internet services, electricity, gas, and water.
Credit history
Your credit history is a record of how you've managed credit and includes information such as:
Details of any credit applications you've made (or that have been made on your behalf), including the amounts applied for.
Details of any credit products you've held in the past five years.
Your repayment history for each credit product, including any late or missed payments.
Defaults on any utility bills or credit facilities.
Other information such as insolvency, court judgments (relating to credit provided to you), bans, and complaints.
Credit rating
A credit rating is a number that ranks your credit score. The higher your credit rating, the better your chance of being approved for a loan. At Equifax, we group credit ratings into the bands below:
| | |
| --- | --- |
| Excellent | (853 to 1,200) |
| Very good | (735 to 852) |
| Good | (661 to 734) |
| Average | (460 to 660) |
| Below average | (0 to 459) |
Credit report
A credit report contains information about your credit history and risk profile as a borrower and is prepared by credit reporting agencies. Lenders and credit providers usually request a copy of your credit report from their nominated agency when assessing your credit or loan application.
Credit reporting agency
A credit reporting agency, also referred to as a credit bureau or credit reporting body, is an organisation that collects and provides credit reporting information. The organisation collects, holds, and shares this data to provide information about the risk profile of a borrower.
Credit score
A credit score is a number that represents your level of risk as a borrower. Generally, the higher the number, the lower the risk, and the more likely you will repay the credit or loan amount. Lenders may use your credit score (along with other factors) when deciding whether to give you credit, how much to give you, and at what rate.
Financial hardship
You might be experiencing financial hardship if you're having trouble keeping up with your bills and debt or loan repayments. This can happen after an unexpected change in circumstances or events, such as:
Job loss
Reduction in employment hours
Relationship breakdown
Death in the family
Injury or illness
Emergency event or natural disaster
These events can affect your income level and may also come with significant expenses, impacting your ability to meet your financial obligations.
Financial hardship arrangements
During times of financial hardship, a borrower can enter into a financial hardship arrangement with their lender, which is an agreement they can make to help ease their financial burden. The agreement may include measures such as:
Postponing repayments
Reducing repayments
Reducing interest rates
Freezing interest rate charges
Extending the term of the loan
Financial health
Your financial health is a measure of your financial life. Your financial life includes areas around spending, saving, borrowing, and planning. Being financially healthy means you can meet your commitments, can cope with unexpected financial events, and be in a position to plan for the future and pursue your financial goals.
Contributing factors
Contributing factors, also called key contributing factors or KCFs, are the four main factors that have affected your credit score. They help you understand which actions on your credit report have most influenced your score. A KCF with an upward arrow has increased your score, while a KCF with a downward arrow has decreased it. The more arrows listed under "Impact", the more significant that factor is in affecting your score.
Repayment history
Your repayment history is a record of information about your credit and loan accounts. It includes information about payments made on time and overdue payments, with details such as dates, amounts, and how many days the payment is overdue.
Eligibility criteria
A lender's eligibility criteria are measures you need to meet to secure a loan or credit. Eligibility criteria vary across lenders, credit providers, and products but typically include key information such as your income, assets, spending habits, employment history, and credit score.
Equifax credit report
Your Equifax credit report is a record of all your credit-related activity and includes data provided by credit providers, such as:
Personal information
Credit file number
Insolvency and court judgments
Accounts and repayment history
Overdue accounts
Other details, including bans, complaints, and file notes
How to check your credit report
To check your credit report, get your free Equifax Credit Report* or see our subscription plans to help you manage your credit profile and protect your identity.