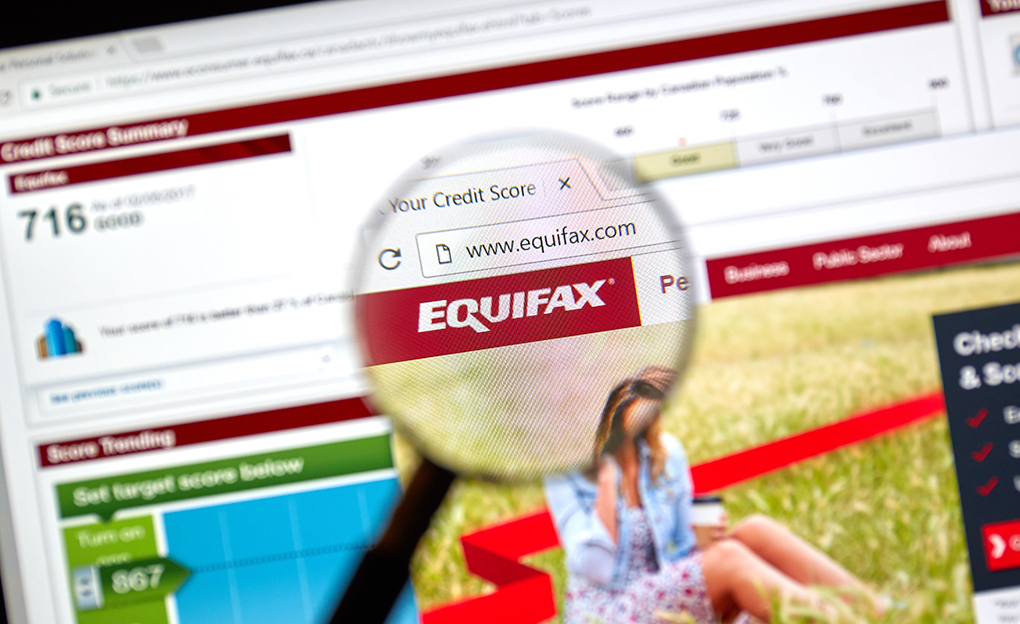 The new generation credit score is here
11 April 2022
Articles
What you need to know about the new generation of credit scores by Equifax
A new generation of credit scores by Equifax is here – and it could have a  positive impact on your ability to secure finance. Designed to capture recent shifts in consumer behaviour and data reporting, the new score uses more detailed information, covering both positive and negative data. The result is a score that's fairer, more transparent, and provides a more accurate view of your attractiveness as a borrower.
We take a closer look at what goes into your credit score, what has changed with the new generation of scores, and how this can impact your financial standing.
What is a credit score?
A credit score is a number that measures your attractiveness as a borrower. A higher score represents a lower credit risk, while a lower score represents a higher credit risk. Lenders use this score when deciding whether to give you credit, as well as determining what rates and offers you can be eligible for. 
An Equifax credit score* is a number between 0 and 1,200, calculated using information from your Equifax credit report. Your report includes information from multiple data points and is made up of:
| | |
| --- | --- |
| Credit enquiries and applications | 40% |
| Repayment history** | 38% |
| Adverse events | 7% |
| Personal information | 6% |
| Information on credit accounts | 4% |
| Commercial credit information | 3% |
| Address information | 1% |
| Length of credit history | 1% |
*Based on the standard Equifax Credit Score Model, and may be subject to change
** Positive credit reporting data excludes telcos and utility providers
Why do you need to know your credit score?
If you're looking to apply for credit, understanding your credit score is important. Because your credit score measures your creditworthiness, it influences your ability to borrow money and the types of deals you may be eligible for. Knowing what your score is, monitoring for changes, and understanding what influences your score can help you take control and improve your score. 
This is where understanding the new generation score can help.
The need for updated credit scores
In the past, credit scores were drawn from negative data (such as defaults), providing a limited view of potential borrowers' creditworthiness. Since the introduction of Comprehensive Credit Reporting (CCR), there has been an opportunity to include new positive data in scores such as repayment history and the type of credit account opened. Equifax was the first to develop a credit score incorporating this CCR data. Now that CCR data has reached critical mass, it is vital to ensure this increased volume of up-to-date financial data informs credit scores.
There is more CCR data available now – Also known as positive credit reporting, CCR was introduced as a way for lenders to share more comprehensive information about borrowers' behaviour with the view to help lenders make more informed lending decisions. The system has been in place since 2014, with CCR mandated for big banks in 2021. Equifax holds more CCR data than any other credit bureau.
A move from credit cards to alternative forms of credit – The way Australians use credit has changed. Credit cards are on the decline while alternative sources of finance such as Buy Now Pay Later (BNPL) services and payday loans are on the rise. These new data elements provide increased signals of credit risk, further refining the accuracy of the score. Equifax has more data contributors than any other credit bureau.
Credit report impacts from the pandemic – Pandemic-related payment deferral and default reporting gaps have impacted the reliability of repayment history information used in credit scores. The new Equifax score incorporates learnings from the pandemic to ensure it remains robust in and out of economic downturns.
Why are the new generation of scores by Equifax so good at assessing creditworthiness?
The new generation of scores by Equifax is Australia's most predictive and reliable credit score and was awarded twice for innovation at the Australian Business Awards 2021. Building on previous credit score methodology, it is the most accurate score Equifax has ever developed and provides a better understanding of an individual's creditworthiness. The new scoring model includes:
More complete and up-to-date positive data such as whether repayments have been paid on time and the use of reputable credit providers.
Continued use of Equifax extensive negative data to identify risky individuals.
Alternative data sources where required, including BNPL and geodemographic data to help improve predictiveness when there is limited information on file around a borrower's ability to repay a loan.
Patented Equifax machine learning techniques with the capability to  assess complex data relationships and explain why a person receives a low or high credit score.
New fairness and bias detection indicators that have been rigorously tested to ensure no age groups, genders, races, or religions are unfairly represented.
One common score for both lenders and consumers so for the first time both see the same score when an applicant applies for a loan.
Equifax has some of the best coverage of credit data in the country, with data coming from:
Banks
Credit unions
Store credit issues
Payday lenders
Utility providers
Telecommunications providers
BNPL services
Selected information from your public records
How the new Equifax credit score benefits you
Equifax is the leading provider of credit information in Australia, with most lenders accessing and using Equifax scores. This means if you're looking to apply for credit, it's the score you need to know. By understanding your credit score, including how the recent changes may impact your profile, you can be better prepared when applying for a loan.
By doing a credit score check using the new scoring model, you can:
See what key contributing factors may be driving your score up or down.
Access all the information you need to know to improve your credit score.
Enjoy peace of mind knowing that the information lenders use to assess your creditworthiness is up-to-date and complete.
View comprehensive information about your credit score at no cost to you.
The latest generation scoring model can also positively impact borrowers with limited credit history. Under the new scoring model, non-traditional data sources such as geodemographic data are used as an additional data set, revealing previously unseen patterns and signals indicating credit repayment ability.
Overall, increased transparency and understanding of how your behaviour influences your score helps put you in control. With the Equifax Credit Score, you can identify exactly where you need to make changes and improve your chances of securing the finance you need.
How to check your Equifax credit score
Interested in knowing where you stand when securing finance and getting the best possible deals? It's free, easy, and secure. Download a free copy of your credit report from Equifax.
---
Disclaimer: The information contained in this article is general in nature and does not take into account your personal objectives, financial situation or needs. Therefore, you should consider whether the information is appropriate to your circumstance before acting on it, and where appropriate, seek professional advice from a finance professional such as an adviser.