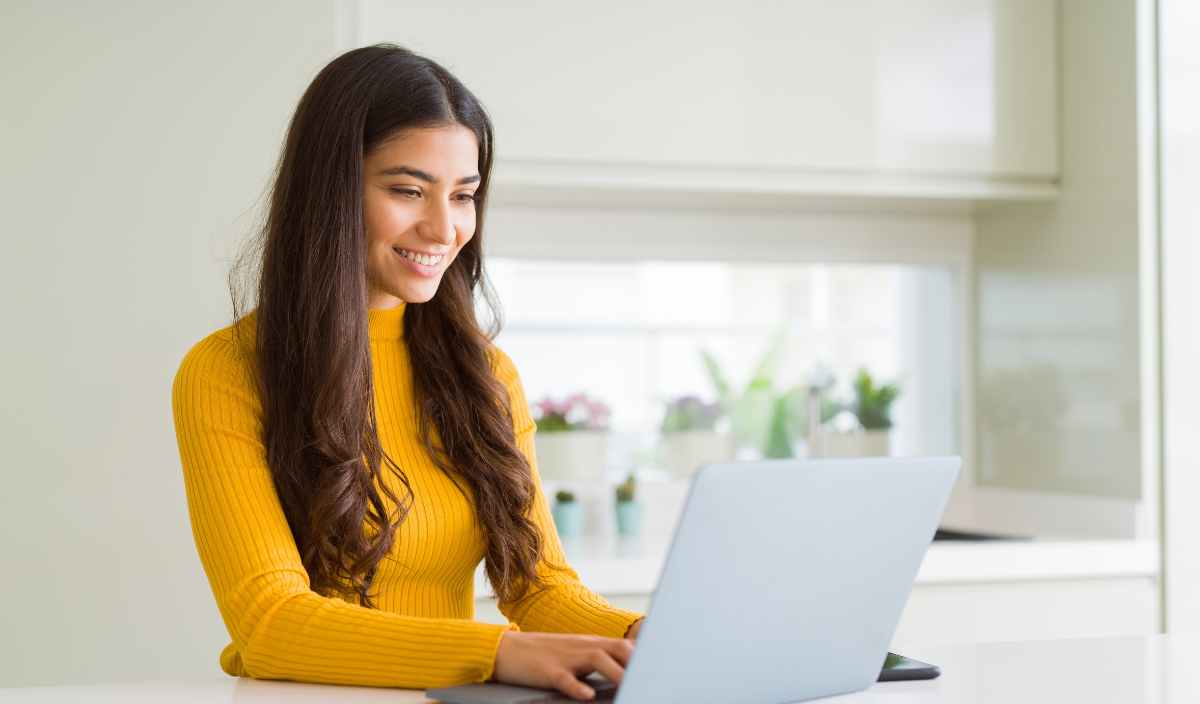 How to Check If Someone Is Using My Identity in Australia
04 May 2022
Articles
Not only can identity theft cause financial loss, but the recovery of your credit rating can take you a long time. However, one of the most significant impacts of being a victim of identity fraud is the stress that comes with sorting all your finances out. It can destroy your trusting nature, and it is such a major privacy breach that it can affect your interaction with people.
 
According to a survey by the Australian Institute of Criminology, about 1 in 5 Australians have been victims of identity theft. While you may take every precaution to protect yourself, there are instances of cybercrime happening each year where large organisations are hacked, and personal details are stolen. In these cases, you may never know if your account was breached unless the company puts out a notice. With the information gathered from any large business, you may find your details and passwords in the hands of unknown people. If you have used the exact account name and password for different online accounts, these people could also access your information on other websites.
 
There are different identity theft types, but they all have the same consequences. Other than physically taking your identification documents (i.e., stealing your documents), you can have your identity stolen online. Many of these attempts are completed through scam emails and nefarious websites. Some common ways your identity can be stolen online include the following:
 
Hacking. This involves exploiting a weakness in your computer's security software, especially in large businesses with an extensive personal database. Hackers may require a payment to relinquish control of their computer systems.
Remote access scam. You inadvertently allow an untrusted source remote access to your computer, giving them full range to do as they please.
Malware and ransomware. You're tricked into downloading malicious software that gives the thieves access to your files and may allow them to read your keyboard strokes and record your log-in details and password.
Phishing. Emails are sent out to look like they are from a bank or government agencies with links to websites owned by the thieves; opening these links can compromise your banking details. 
Fake online profiles and catfishing. These are set up on social media and dating sites. By acting as if they are your friend, you may unwillingly provide them with information that can be used against you.
 
If you've found you've fallen victim to online scams, it is best to report it to the police. If you notice a lot of emails coming from a business, you should contact them and query their legitimacy. For example, if you receive an email from your bank that looks a little suspect, you should contact them and let them know. If your bank receives several complaints, they will send an alert email. The majority of these thieves are trying to get money, but some may request you to buy gift cards, disposable credit cards, or other items of value.

How does identity theft impact your life?

In Australia, identity theft can significantly impact your financial and personal life. Once an identity thief has your details, they can apply for credit cards, loans, and bank accounts in your name. From there, they may keep the money they borrowed and leave it up to you to foot the bill. In some instances, the lender may cover the losses if you're a victim of financial identity theft. But if it was proven that you have been negligent with your data or you did not report identity theft, then you may be liable for the lender's losses.
 
After your identity has been stolen, you may need additional guidance to repair your credit score rating. All of this can take time, as the bad credit history may stick with you. When you apply for credit, many lenders may only see the default against your credit score and not approve you. The identity theft info may not be recorded in your credit rating, and you could be seen as a high risk.

How to check if someone is using your identity?

It is challenging to detect if you're a victim of identity theft until after they have accessed your bank account or applied for a loan or credit card in your name. You'll often find that scammers will spend months collecting data and then hit as many people as they can over a few days, as this allows them to maximise their success. However, provided you apply good identity theft prevention techniques, such as monitoring your credit history and bank account, you can be ready to report any suspicious activity and close down any unauthorised loans.
 
In most instances, provided you are quick to question and report fraudulent behaviour to the relevant reporting agency, you may not be held accountable for the lender's losses. You can also report issues, such as increased scam phone calls and emails to the police and other relevant authorities.

How to prevent identity theft?

Preventing identity theft means being aware of the ways scammers can target you. If you receive an email that appears suspicious, you should delete it immediately and not open any links, including any unsubscribe links. Do not buy gift cards or give out your credit card details, and shred all your documents. Shredded documents can be added to a compost heap for total destruction. Regularly change your passwords using highly secure passwords, and use different log-in details for each of your online accounts.
 
Make sure you check your credit regularly and look for any problems. You can set up a subscription with Equifax, and we'll send you an alert when your credit history is accessed or changed. Identity theft in Australia is on the rise, and only by being vigilant and wary of the traps they send out can it be avoided successfully.
---
Disclaimer: The information contained in this article is general in nature and does not take into account your personal objectives, financial situation or needs. Therefore, you should consider whether the information is appropriate to your circumstance before acting on it, and where appropriate, seek professional advice from a finance professional such as an adviser.