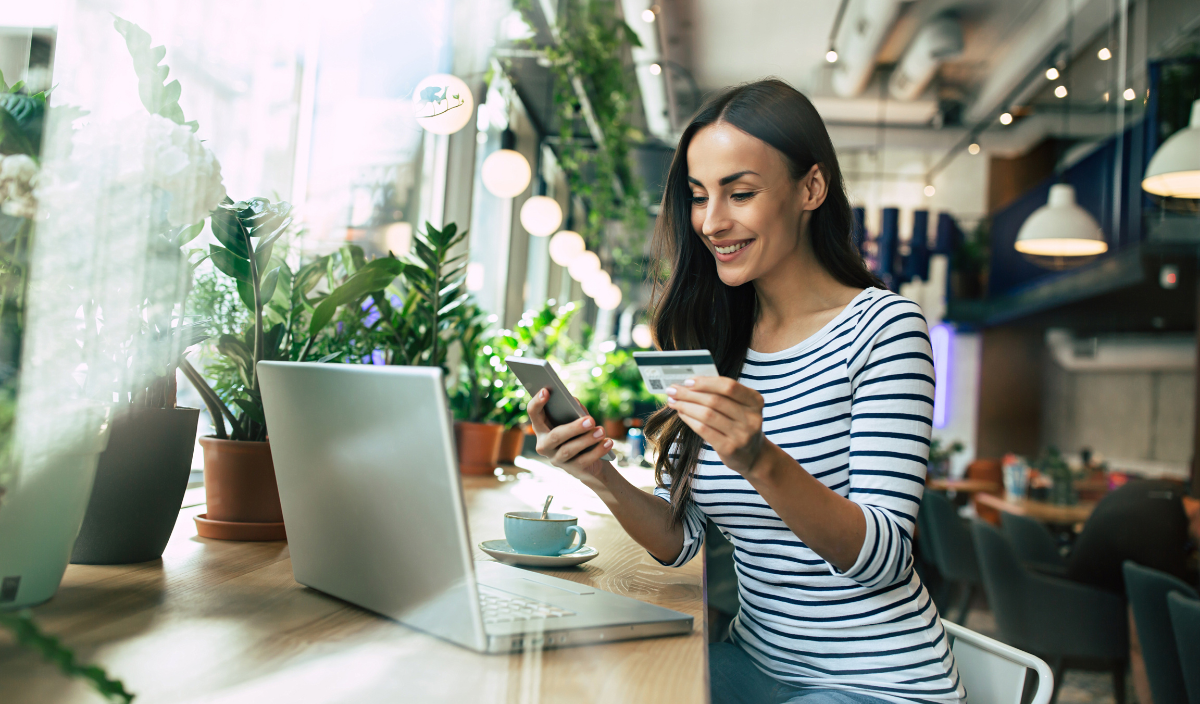 How To Check Your Credit
24 May 2022
Articles
You can check your credit using the forms available through Equifax. When you check personal credit, you'll find out your current credit score, which can indicate if you're ready to take out a loan. When creating your report, several factors are taken into account, including how many loans and credit cards you currently have in your name.
 
If you've recently had some problems with your credit, such as a default for non-payment, you can monitor your credit history. After your score returns to its previous level, you can confidently apply for a loan or credit card.

How to check your credit score?

If you're looking for the best credit checker available in Australia, trust that you can rely on our services at Equifax. You can check your credit in only a few minutes, and your credit report will be sent to you after you provide appropriate identification. In our instant credit report, you'll find all your details, which will include any dealing you have with credit lenders. If you've ever searched 'check my score' online, you know that it's generally recommended to check your credit score at least once per year or any time (within 90 days) you're declined credit.
 
Our online credit check and calculator can check your credit, and we'll provide you with a credit rating, which can provide a snapshot of your current status. A credit reporting agency will use many attributes to determine your credit score. Any business supplying loans may access this report and decide if you're a suitable applicant. To see your credit report, you can fill out our digital form, and we'll send it to you within minutes.

What does a credit score say about you?

The data in your credit report can provide information to lenders and give them an idea of your ability to repay a loan. All lenders prefer to limit their risk, and limiting their services to people proven to be financially stable is often preferable. When you check your credit score, it'll show all your past dealings with borrowing money.
 
All information included in your credit report will stay there for at least two years (except financial hardship information which only remains for one year). The only way to remove anything is if it is inaccurate. If you've had a bad credit history in the past, you can turn this around by making changes to improve your score. On our website, you can find several resources and advice from financial experts on the best methods to increase your credit rating.

How to increase your credit score?

If you complete an online check of your credit score and find out it is lower than you'd like, you can work on improving it. When you need money, a low-interest loan is the best way to get it, but lenders prefer to deal with people who have a high credit rating. Some specialist lenders will offer loans to people with a bad credit score, but these usually charge higher interest rates, increased fees, and other charges.
 
Building a good credit history is the best way to ensure you have plenty of options when you need money. A good credit rating is often awarded to people who demonstrate positive financial achievements. The first stage of improving your credit score eliminates any outstanding debt. Have a look through your credit report and see if there are any loans or credit cards that you no longer need or you can pay out quickly. Eliminating debt or potential debt (e.g. credit cards) will mean that lenders may offer you a larger loan as there is less strain on your finances. You can lower your limits for any existing credit cards, but it is best to have them paid off and closed if you no longer need them. Banks and other financial institutions prefer to lend money to people with as little debts as possible.
 
If you have any remaining loans, ensure payments for these are all up to date. If you fall behind on the repayments, it may be noted on your credit report, which can affect your credit rating. 
 
Having a good savings history can make you more appealing to a lender as it shows you have financial disciplines in place. In addition to your savings, you can keep a good relationship with your current bank. When you work with your bank, they are more willing to lend you money, even if your credit score is lower than they'd prefer. Several factors go into producing your credit report, but making positive changes is the easiest way to improve your credit score.
 
When you're building your credit rating, you should check your credit regularly, as it can show you if there are any changes (positive or negative) to your report. At Equifax, we offer a subscription service that will automatically notify you of any changes to your credit file. These changes will include when a lender accesses your report and when adjustments occur.
 
As part of our subscription service, we'll also monitor the dark web to see if your details are being sold. Identity theft is often a cause of poor credit scores, and those who use stolen identities to apply for loans and credit cards will leave the victims paying the bills. ID theft in Australia is common. In most situations, you only know about identity theft after an unauthorised loan has been opened. At Equifax, we'll include insurance as part of our subscription to help protect you against losses caused by identity theft.
Get your free Equifax Credit Report* or check out our subscription plans including tools to help manage your credit profile and protect your identity.
---
*Eligibility criteria apply
Disclaimer: The information contained in this article is general in nature and does not take into account your personal objectives, financial situation or needs. Therefore, you should consider whether the information is appropriate to your circumstance before acting on it, and where appropriate, seek professional advice from a finance professional such as an adviser.