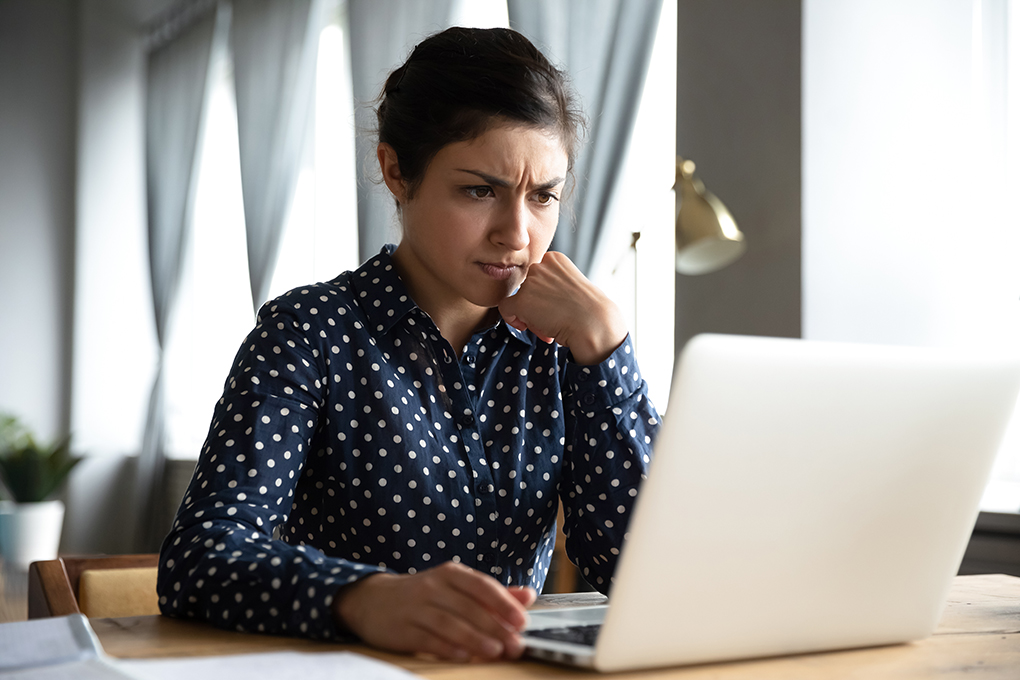 How protecting your identity also protects your credit score
05 April 2022
Articles
Did you know that identity crime is now one of the most common crimes in Australia?
The Australian Institute of Criminology reports that almost 20% of Australians have been a victim at some point in their lives, after having their personal information stolen, often without their knowledge. The experience has cost them time, money – and for 28% of victims – refusal of credit.
If you want to protect your ability to secure finance, it's important to understand how identity theft can impact your credit score and what you can do to help prevent it from happening.
Identity theft and the impact on your credit score
Identity theft occurs when someone steals your personal information such as bank account numbers, passwords, tax file numbers, and more. This information is then used to carry out activities under your name such as applying for loans, making purchases on your existing credit cards, or setting up a utility service. Any of these events have the potential to show up on your credit report and adversely impact your credit score.
A credit report is a summary of how you have handled all of your credit accounts. It includes information such as the type of accounts you've held, your repayment history, number of credit inquiries, and more. Credit reports are used by potential lenders and creditors to help them decide whether to offer you credit - and on what terms.
Your credit score is derived from information in your credit report. This is then used by lenders when deciding whether to give you credit, so it plays a critical role in your ability to secure credit. A higher credit score represents a lower credit risk and a better credit profile. A lower credit score represents a higher credit risk and a poorer credit profile, which can impact your ability to secure credit.
Signs your identity has been stolen
If your identity has been stolen, it may be a while before you become aware of it - and when you do, it may be too late. Here are some common signs that suggest your identity might be compromised:
Seeing activity you don't recognise in your bank account or credit card statements.
Receiving calls, texts, or emails about products or services you haven't used.
Being refused credit or a loan, despite having a good credit history.
Discovering that unknown devices have accessed your online accounts.
Receiving debt collector calls for debts that aren't yours.
Receiving default notifications about missed payments.
If you're experiencing any of the above, it's important to act fast. Contacting your lender, changing your passwords, and freezing your credit report can help minimise the potential fallout. Once you've taken action to stop any further damage, you can then check your credit score to see if any recent fraudulent activity has impacted your rating. For ongoing management of your identity, you could also sign up for credit and identity protection and be alerted to any adverse changes.
My credit profile has been damaged – now what?
If you've found suspicious information on your credit report or that your credit score has been negatively impacted by identity crime, you can take steps to rectify your credit profile.
The quickest way to have your information corrected is to directly contact the bank, teleco, or relevant credit provider that has recorded the error. You can request they investigate and amend your credit report if they have made a mistake.
Alternatively, you can contact a credit bureau like Equifax to request they investigate the errors and make any subsequent amendments to your report. You'll need to provide your personal information as well as specific details on the entries you're disputing. They will assess any information you've provided and contact your credit provider on your behalf.
At Equifax, any requests we receive through our corrections portal will be investigated within 30 days. We'll also let you know if there are any delays and any need for further time to investigate. If any corrections are made, Equifax will notify any organisations that have requested a copy of your credit report in the previous three months.
While repairing your report is possible, dealing with the broader identity theft impacts can be a time-consuming process. The Australian Institute of Criminology (AIC) found that victims of identity theft spent an average of 34 hours repairing the damage caused by identity crime. It's why being aware of your options and introducing protections early on can be so important.
Safeguarding your identity
If you're looking to protect your identity and your credit score, there are simple steps you can take now to lower your risks:
Monitor security on all your devices – The AIC reports that personal information was most often obtained through the theft or hacking of a device. Using anti-virus software and keeping devices locked can help maintain device security.
Create and update passwords – Using the same passwords for years and across multiple sites can open the risk of your data and identity being stolen. Changing passwords regularly and using strong passwords can help reduce this risk.
Check your credit report regularly - You can get a free copy of your credit report once every three months from Equifax, helping you identify any suspicious activity before it impacts any applications for finance.
Engage an identity protection service – Identity protection services can identify whether your personal information is being traded on the dark web. By sending notifications when your information is found, you can take action - such as changing passwords or freezing your credit file - before your data can be used.
Are you ready to be proactive about protecting your identity and credit profile? Take steps now to reduce the risk of becoming a victim. Learn more about how our Equifax credit and identity protection plans can alert you to identity theft and fraud warning signs.
---
Disclaimer: The information contained in this article is general in nature and does not take into account your personal objectives, financial situation or needs. Therefore, you should consider whether the information is appropriate to your circumstance before acting on it, and where appropriate, seek professional advice from a finance professional such as an adviser.