Be at the Forefront of Change: Insights Mortgage Brokers Need to Know to Drive New Business
Be at the Forefront of Change: Insights Mortgage Brokers Need to Know to Drive New Business
|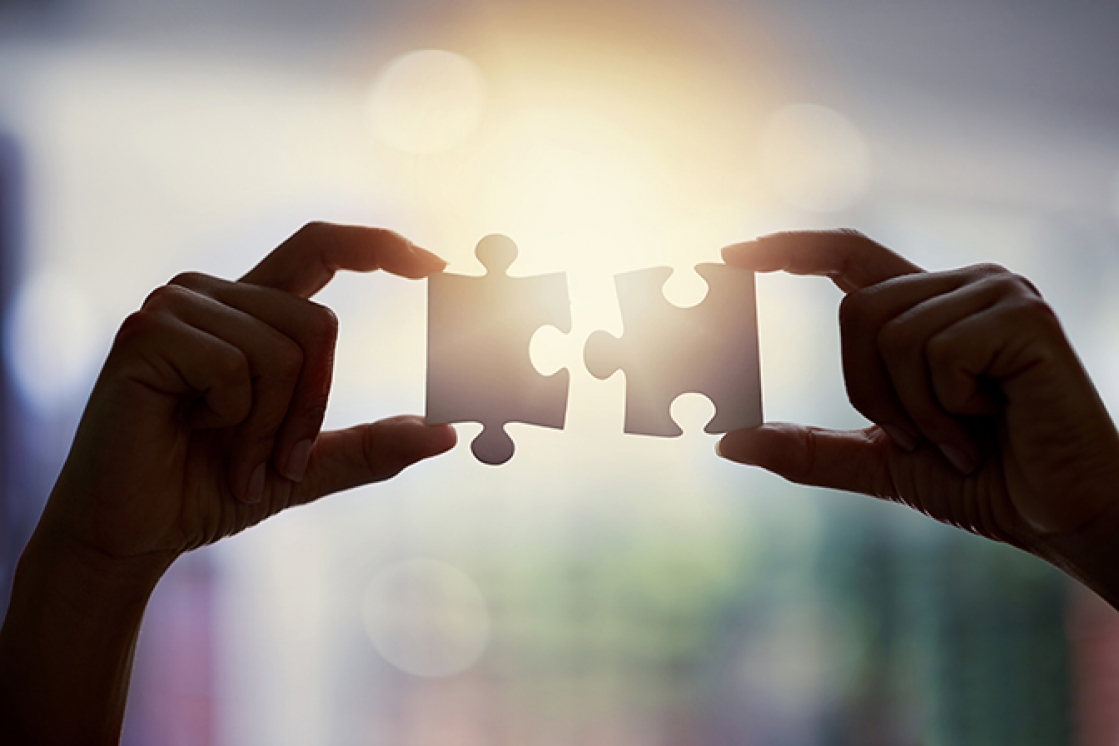 Leveraging data analytics to stay ahead of the curve is paramount for mortgage brokers navigating an ever-evolving landscape. As the dynamics of home lending continually shift and consumer preferences evolve, harnessing the power of data to seize opportunities is key to fostering enduring customer relationships in the years ahead. 
Customer data, loan statistics and market trends serve as invaluable sources of insight, revealing the strategies that work best for your business, says Equifax Executive General Manager Moses Samaha. "Data trends, both locally and globally, are invaluable for pinpointing areas for improvement and providing the leverage you need to gain a competitive edge."  
Global data trends 
Staying informed of global credit and macro trends in a fluctuating market can help brokers anticipate and prepare for what might happen next in Australia.
In the UK, borrowers are experiencing sustained mortgage pressures. In the second quarter of 2023, mortgage repayments surged by 15% compared to the same period the previous year - an increase lower than that experienced in Australia.
An increasing number of borrowers are opting for longer-term mortgages, spreading their repayments across an extended period to enhance affordability.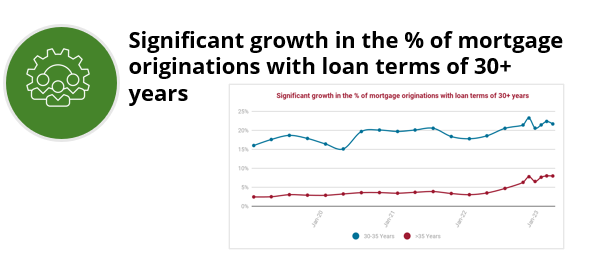 UK consumers' demand for personal loans and credit cards returned to pre-pandemic levels in the second quarter. With the depletion of pandemic-related savings, consumers are turning to these forms of credit to access cash.

In Canada, consumers are pulling back on spending. Mortgage holders, in particular, are trimming their expenses. In June 2023, individuals with mortgages significantly reduced their credit card expenditures compared to those without mortgages.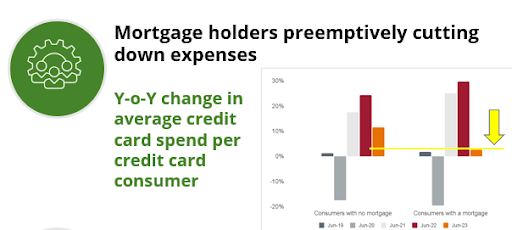 In New Zealand, there are encouraging signs of recovery as mortgage demand stabilises and house prices continue to decrease in Q2 2023 following two-quarters of negative GDP growth. The surge in credit cards is even more pronounced than in the UK, as New Zealanders turn to credit to prop up their finances in a challenging economic environment. 

Local data trends
Understanding local data trends can help find patterns that forecast consumer behaviour and identify new target audiences and desirable customers. 
In Australia, the growth in demand for unsecured consumer credit - encompassing credit cards, personal loans and Buy Now Pay Later - slowed significantly in Q2 2023. Demand fell by -8.3% compared to the same period last year.
Moses explains that while the demand for secured credit, encompassing mortgages and auto finance, showed improvement in the second quarter, it has yet to pull out of negative growth (-3.3%). "After experiencing a rapid surge during the pandemic, mortgage demand has been on a downward trajectory", he reports. "In July and August, we saw this start to level out and stabilise."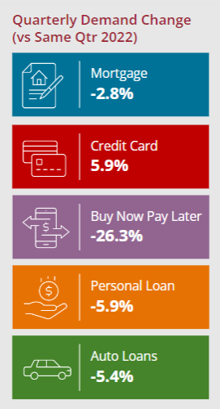 Notably, delinquency rates among Australian mortgage holders were on the rise in Q2, with the number of borrowers with 30-day account arrears increasing by 15% compared to the same period last year. Although not yet comparable to pre-pandemic levels, monitoring this metric remains critical.
Implications for brokers
Data trends offer an array of opportunities, including identifying and capitalising on growth pockets. With refinanced loans accounting for a substantial 38% of all loans in Q2 2023, up from 20% two years prior, brokers stand to benefit from enhancing their value proposition to resonate with this niche audience. Data suggests that younger families, new homeowners and those in newly developed housing are more inclined to explore refinancing options. 

Instant gratification has emerged as a prominent consumer trend, as highlighted in the Equifax Mortgage Broker Pulse Survey 2023. The survey findings underscore the escalating demand from broker customers for timely feedback, continuous updates, round-the-clock availability, and online communication convenience. 
Surveyed borrowers also expressed a desire for heightened support during the initial stages of the customer journey, with 38% believing brokers could provide more support and service during the preliminary assessment. Building broker-client trust emerged as a priority, with 1 in 4 consumers surveyed emphasising the importance of trust when applying for a mortgage. This trend is driven by an increase in millennial homebuyers, with nearly 3 in 8 brokers noting a rise in customers from this demographic.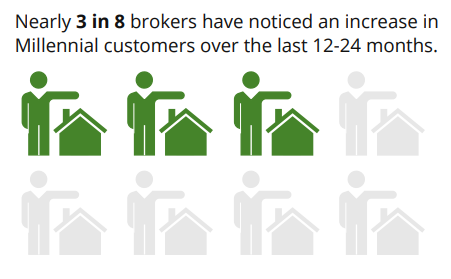 In response, brokers are adapting their practices and procedures, with 24% enhancing digital communication, 15% extending their availability beyond regular hours, and 15% increasing the frequency of client interactions and status updates. Establishing meaningful connections beyond the transactional, especially at times most convenient for clients, fosters brand loyalty and strengthens client retention and advocacy.
The role of technology and data analytics
Technology and data analytics are pivotal in aligning customer expectations with operational capabilities, enabling brokers to enhance their service models. A notable 17% of brokers surveyed plan to implement new digital solutions in the coming year to elevate the customer experience - a 9% increase from the previous year's survey. Additionally, 16% of brokers anticipate adopting new digital solutions to streamline processes, reflecting an 11% increase from 2022.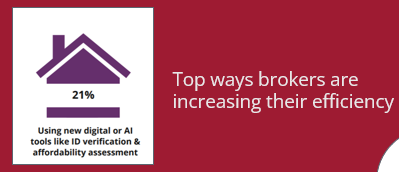 Digital data analytic tools cater to consumer's need for instant gratification. Tools like Equifax Access Seeker credit report, for example, can be used by brokers during the fact-finding process to provide a comprehensive and unified view of pre-qualification data. Viewing a client's credit report this way, on their behalf, does not impact their credit score. This instant access to essential information, including credit behaviour, salary, liabilities, living expenses and credit score, eliminates the need to waste time on unsuitable leads or reworking applications, ultimately boosting efficiency by connecting applicants with the most suitable lender options.
Data analytics as broker's ally in advising and educating
Trusted data and predictive analytics improve the accuracy of the applicant screening process, freeing brokers to focus on their role as advisors and educators. Enhancing your customers' financial wellbeing starts with educating them about taking control of their financial health through a deeper understanding of how credit scores influence loan eligibility. For instance, services like GetCreditScore offer consumers free credit reports without negatively affecting their credit score. Customers can see for themselves how lenders perceive them and how their credit behaviours affect the score outcome. 
Moses emphasises the pivotal role of brokers in enhancing consumer financial literacy, highlighting the growing importance of data-driven insights. "Your proficiency in effectively guiding and assisting clients towards better financial outcomes, such as securing favourable interest rates, will strengthen long-lasting broker-client relationships." 
Position yourself at the forefront of change with Equifax mortgage broker tools and solutions. Click here for more details or to contact Equifax.