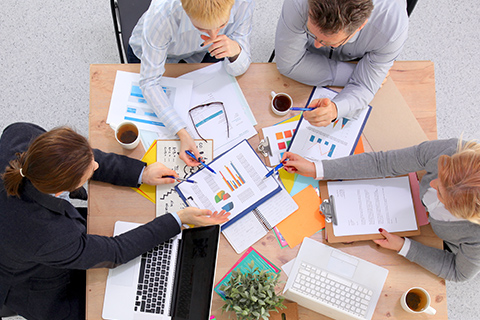 Once you have made the important decision to include IDMatrix from Equifax as an integral part of your business solution, you will want to realise your business benefits as quickly and efficiently as possible.
In many cases, before this can happen you will need to establish a project to implement technology changes, identify process impacts and execute training. To assist you in managing these tasks as effectively as possible the Solutions Delivery team from Equifax will help.
About the Solutions Delivery Team
The Solutions Delivery team does more than just implement products and solutions; they work with our customers to build powerful partnerships, share project knowledge and deliver successful outcomes. Our team balances the application of data and information technology with the realities of your corporate culture, information requirements and organisational structure to ensure you realise your business benefits as quickly as possible.
Solutions Delivery supports our pre-sales team during the high level solution and proposal stage of engagement with your organisation. Following contract execution, a project team is assigned to your business and the Solutions Delivery team then assumes the primary relationship with your project team during deployment.
Following a period of post-implementation support, the Solutions Delivery team will then transition your business across to the Customer and IT Support services team at Equifax who will become your point of contact during ongoing business as usual functions.
What does the Project Framework include?
A single dedicated point of contact to address implementation issues, communications and escalations across the broader Equifax project teams;
A governance structure that monitors the progress of your implementation, including regular project status, reporting to 

the 

senior executive team at Equifax;
Accountability for your business requirements, key measures for success and the process/change management implications of the solution;
Expertise and advice on deployment of our products including configuration options, user security design, processes and procedure design, error handling, data validation and training;
Clear visibility of the elapsed time and effort required by your project team to successfully deploy the solution into your organisation.