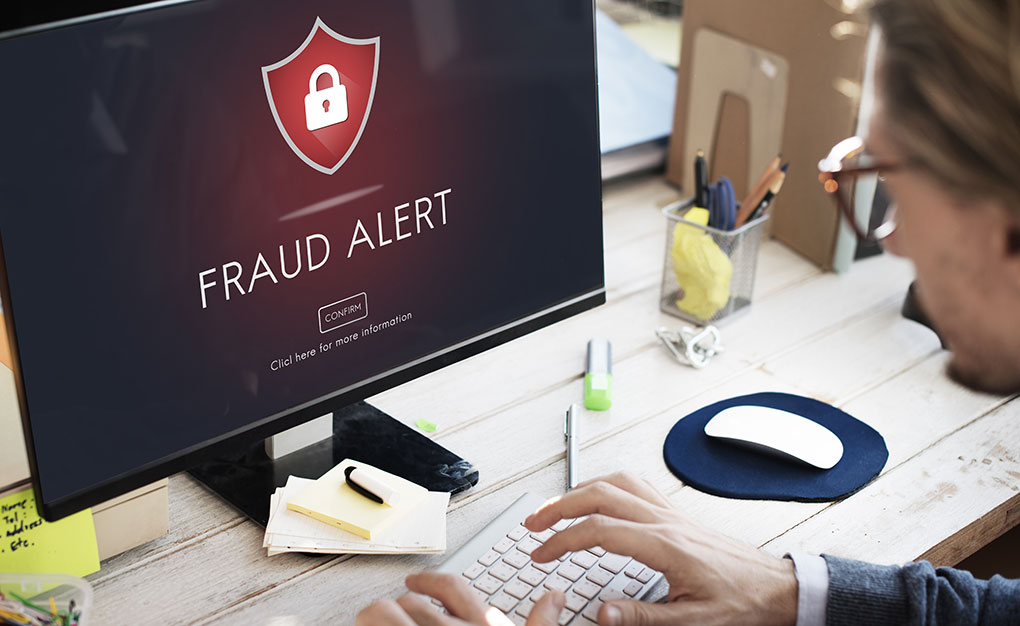 The Australian Cyber Security Centre (ACSC) has warned of increased scams, phishing attempts and other malicious security breaches as criminals try to take advantage of the disruption caused by the COVID-19 pandemic.
As of the end of April 2020, Scamwatch had received over 2,000 coronavirus-related scam reports with over $700,000 in reported losses since the outbreak of COVID-19. Common scams include phishing for personal information, online shopping fraud, and superannuation scams.
Below are a few scams to watch out for and how to stay safe.
 
Government alert impersonations
Scammers have been sending text messages mimicking official government announcements, often within hours of actual alerts being sent, to try to trick individuals into clicking on links that may contain malicious links or attachments aimed at stealing personal data. Be wary if you receive any texts that appear to come from GOV or MyGov that asks you to click on links.
Scammers are also pretending to be from Government agencies and other organisations offering to help with applications for financial assistance or payments for staying at home to steal personal data.
Superannuation scams
Scammers have also been trying to take advantage of the Federal Government's scheme allowing those suffering COVID-19-related financial hardship early access to their super. Watch out for any calls trying to gain information about your superannuation or emails or text messages that ask you to click on hyperlinks and provide personal information. Scammers may be trying to find out your personal data to gain access to your super. Find out more.
Fake websites, scam calls and phishing emails promoting COVID-19 related products
Always be sceptical of any unsolicited outreaches or offers that seem too good to be true. Avoiding fake websites and phishing emails are similar in that, for both, you need to be alert to any clues that they are fake. If you are unsure about a specific website or offer it pays to do a bit of research, looking for any consumer complaints, poor reviews or scam alerts.
​How to spot and avoid these scams
Never click on hyperlinks embedded in text/social media messages or emails, even if they appear to come from a trusted source.
Go to the website through your browser instead, e.g. if an announcement by text or email looks like it comes from the MyGov website but asks you to click a link, go to my.gov.au directly instead.
Never respond to unsolicited emails or calls that ask for personal or financial details, even if they claim to be a from a government authority — simply delete the message or hang up. Alternatively, visit the organisation's website and call them directly on their official listed phone number.
Security gaps in online conferencing services
As many organisations are using  online conferencing services more for both work and student online learning, scammers are taking opportunities to gain access to confidential information. The easiest and most effective way to protect yourself – and your company – is to make sure that you always add a password when you organise a call. Most major services give the option to set a password, but this option may not be turned on by default.
Shop online safely  
With more of us shopping online now, it is more important than ever to be careful who you give your credit card or other payment information to.
Always make sure that you are dealing with the correct vendor. Phishing is increasing so research the company or website before you conduct any transactions. There are a lot of fake retailer websites around now and they can be very convincing. However, a bit of online research often quickly reveals complaints by those who have been conned.
Do not pay with a debit card if possible. A debit card provides direct access to your bank account, while credit cards may offer more protection.
Requ ests to pay using a money order, pre-loaded money card, or wire transfer are also big clues that the site is probably a scam.
Enable multi-factor authentication. While this can feel like a hassle it dramatically reduces your exposure to fraud risks.
Never perform financial transactions over unsecured public Wi-Fi networks. Wait until you are at home using a secure network.
Here are some more tips on how to spot an online shopping scam from Scamwatch.
Other ways to stay safe
Disclaimer: The information contained in this article is general in nature and does not take into account your personal objectives, financial situation or needs. Therefore, you should consider whether the information is appropriate to your circumstance before acting on it, and where appropriate, seek professional advice from a finance professional such as an adviser.