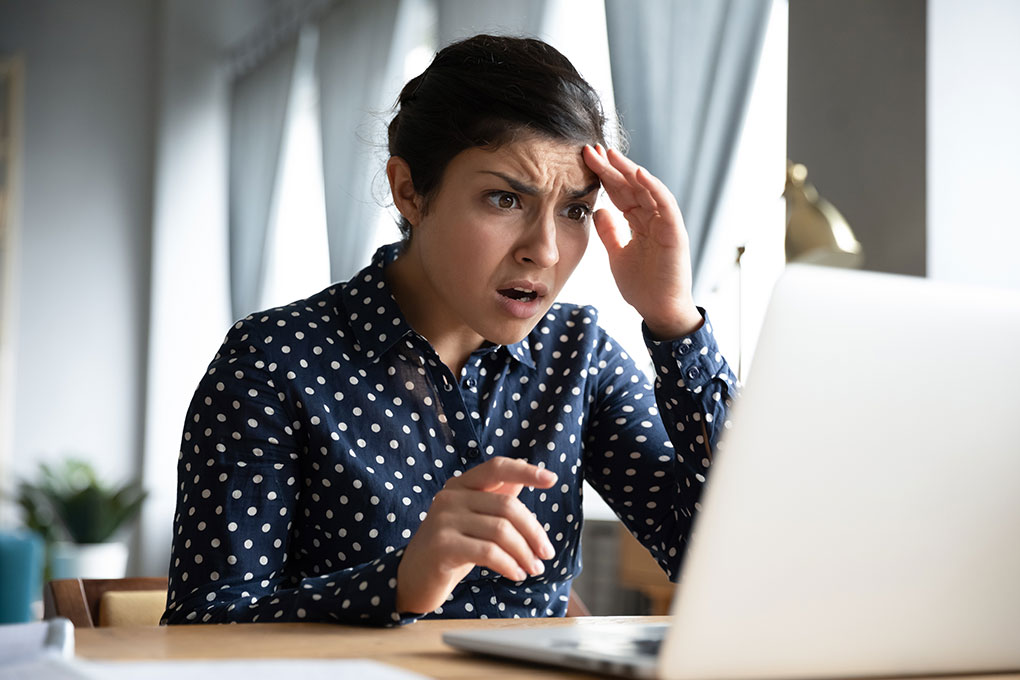 It would be wonderful if scammers and hackers took a holiday during the COVID-19 crisis, but sadly many are instead using it as an opportunity to create more havoc. That's why it's more important than ever to keep your personal financial data safe and secure.
So, how can you protect yourself?
Check your credit report
Checking your credit report regularly is a key part of maintaining good financial health at all times but it's especially critical right now. Get a free copy of your credit report and look over it closely to make sure everything is correct and that there are no errors nor any irregular activity.  
Sign up for credit alerts
Subscribing to credit alerts is one key measure you can take to protect yourself against identity theft. Credit alerts let you know when certain changes are made to your credit report, such as payment defaults or a new credit enquiry. This can help alert you quickly to any suspicious activity and take the necessary steps.
Become scam savvy
Be extra alert for phishing emails and messages trying to trick you into revealing your personal information or sending someone money. These can come in the form of an email, text or a phone call and many such scams have become very sophisticated.
You should be wary of any email or text message that asks you to click on a link to reset your password, download any files, provide personal financial data, or transfer money to anyone.
Scamwatch is a website run by the Australian Competition and Consumer Commission (ACCC) that provides information to consumers and small businesses. If in doubt, check out their updates about current COVID-19 financial scams.
Stay up-to-date
Been ignoring that pop-up message telling you to update your computer or phone? Don't. Many updates for phones, tablets, and laptops include patches for known security vulnerabilities. These can prevent hackers from using outdated software on your devices to get access to your device or information.
Update your passwords
If you have been using the same passwords for years and across multiple sites, as so many Australians do, now is the time to update them all to strong, secure passwords.
What is a strong password? The longer the better; they should contain a mix of letters, both lower and uppercase; and include numbers and symbols. They should not include any links to your personal information, such as your birthday, nor dictionary words. If updating all of your passwords seems too hard services such as LastPass or Dashlane, which let you create one master password to securely manage all of your passwords, may be worth investigating.
Only use secure networks
Never complete online financial transactions over an unsecure public Wi-Fi network. If you're connected to public Wi-Fi, wait until back at home using your own (hopefully secure!) network before completing a purchase or doing any internet banking.
Disclaimer: The information contained in this article is general in nature and does not take into account your personal objectives, financial situation or needs. Therefore, you should consider whether the information is appropriate to your circumstance before acting on it, and where appropriate, seek professional advice from a finance professional such as an adviser.