Overview
Be warned of customer changes that signal either financial difficulty or recovery with Equifax Alerts. 
With timely alerts on insights like credit defaults, loan applications, bankruptcy proceedings, new employment and more, you can proactively minimise your exposure and determine which bad debt to act on. 
With real-time notifications relevant to every stage of the credit process, from current account management to debt recovery, you will always be armed with the best information to improve decisions and protect your business.
Equifax Alerts form part of the suite of Equifax's Portfolio Management Solutions, bringing together insights gathered from the largest, most comprehensive and current data bureau in Australia and New Zealand.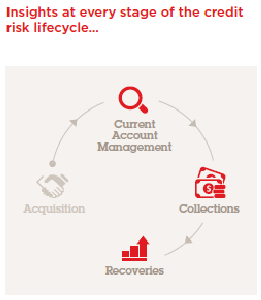 Be warned if your customers experience financial difficulty at another credit provider.
Receive additional notifications for accounts in arrears that help determine the ability to self-cure.
Improve your chances of contacting customers in collections with immediate notification of new identity, address, and employment details.
Your questions answered
Which customers should you monitor more closely?
Which customers are likely to self-cure?
Have you taken all the appropriate steps to contact before defaulting?
How do you perform ongoing skip traces?